The Bands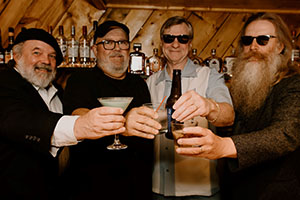 Bobby Hunt & the Day Drinkers consists of Boris Larue on drums, Rob Hutt on guitar, Catman Ballard on harmonica and Brian Reedstrom on bass and keyboard. This newly formed group performs frequently in Northwest Indiana and Michigan. They have been featured on the Blues Review with 'Ole Harv and their recently debuted album is now available online.
---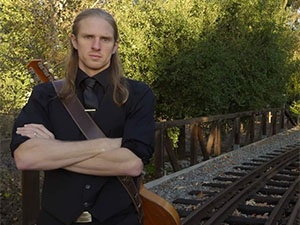 Born Jan 17th, 1987 in Koblenz, Germany Stefan is best known for his fingerstyle and slide guitar playing, soulful vocals and songwriting skills. Stefan Hillesheim studied classical guitar in Germany under Hubert Käppel – one of the most influential classical guitarists and teachers of his time. Stefan moved to Los Aneles, California at age 27 to attend Musicians Institute (GIT) where he was awarded "Most Improved Student" of the Year 2015.
Soon after he started playing at renowned gospel churches and live music clubs across the country. His signature guitar tone and driving rhythm guitar skills make Stefan a high demand session player. Stefan has worked with, and is working with, many notable artists, including Ellis Hall (former Tower of Power), Brent Carter (Average White Band), Tony Llorenz (former Albert King Band, former Stevie Ray Vaughan), Emerson Cardenas (former Santana), Bobby Kimball (former Toto), Frank Nitty (former 2Pac), James Fortune (gospel recording artist) Regardless of the genre and band configuration Stefan convinces as a straight from the heart musician, who's passionate and inspired live performances leave no one untouched.
---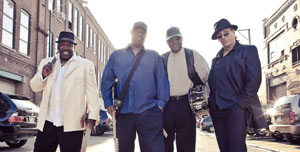 ---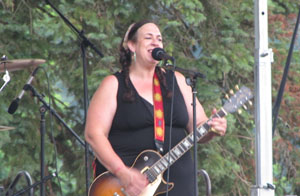 Joanna Connor is a complete electric guitar package and vocalist extraordinaire. She covers the range of modern blues, slide guitar and blues rock with her own compositions very much influenced by funk, rock, jazz and world music as well as delta blues. Her sense of melody, phrasing and dynamics along with a very modern technique make her a very funky, soulful and compelling guitarist. As for vocal abilities, if Joanna wasn't a guitarist, she could easily be a lead singer in any band.