The Bands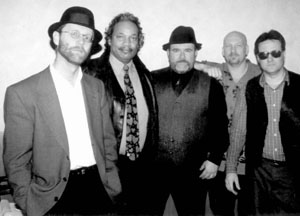 Shake 'n Chill is a local R&B, rock-n-roll and blues band. They have performed at a number of well know Michiana venues including Mishawaka's Blue Friday, the Midway Tavern, Frank's Place, Jovi's Sports Bar & Grill, Hoosier Tap & Grill and the Jackson Blues Festival.
---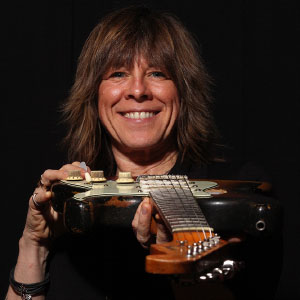 Born in Lexington, Kentucky but living in Cincinnati since 2000, Kelly Richey started playing guitar at the age of 15. The late Lonnie Mack was so impressed with her hyper-muscular playing and singing that he described her as "Stevie Ray Vaughan trapped in a woman's body." Listed among the "top 100 gifted guitarists" by the influential Truefire Community, Kelly frequently draws comparisons to guitar icons from Stevie Ray to Jimi Hendrix. Throughout her career, Richey has shared the stage with legends like Lonnie Mack and Albert King and has opened for Joe Cocker, Lita Ford, Johnny Winter, Edgar Winter, Walter Trout, Little Feat, Foghat, REO Speedwagon, George Thorogood, Average White Band, Robben Ford, Warren Zevon, and James Brown. She also performs as a solo artist, delivering electric blues that incorporates guitar looping and beat creation – or, for a more intimate evening of music and storytelling, stripped-down and earthy blues on her acoustic guitar.
---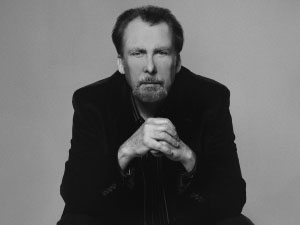 A talented singer-songwriter, guitarist, and blues-rocker, Scott Ellison was born on June13, 1954, in Tulsa, OK. By the '70s, Tulsa had become an unexpected hotbed of blues-based rock bands as proven by both Eric Clapton and Freddie King's backing bands hailing from the area. It was the perfect match for Ellison with his heavy guitar shredding blues style.
Ellison relocated to Los Angeles, CA by the mid-'80s, however, keeping his music career going by playing with The Box Tops. The Shirelles, Marvalettes, JJ Jackson, The Drifters, The Coasters, Gary "US" Bonds and Peaches & Herb. By the '90s he had formed his own blues band and opened for the likes of Joe Cocker, Roy Orbison, The Fabulous Thunderbirds, Leon Russell, Bobby Bland and Buddy Guy.
Scott's biggest thrill as a performer was opening up for BB King, at the Performing Arts Center in Tulsa, Oklahoma in 2009. BB King called Scott out to play twice during his show.
In addition to solo records and playing with other artists, Ellison has also penned songs that have appeared in such hit TV shows as Sister Sister, Eye on L.A., and the soap opera Santa Barbara, as well as the soundtrack to the Ben Affleck motion picture Reindeer Games, Buffy The Vampire Slayer, Joan of Arcadia, Saving Grace, Smash and four songs on 2012's hit TV show Justified on the FX Network.
---