The Bands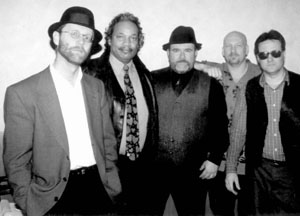 Shake 'n Chill is a local R&B, rock-n-roll and blues band. They have performed at a number of well know Michiana venues including Mishawaka's Blue Friday, the Midway Tavern, Frank's Place, Jovi's Sports Bar & Grill, Hoosier Tap & Grill and the Jackson Blues Festival.
---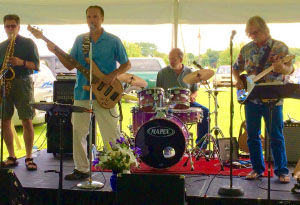 PT and the Cruisers have been around for 10 years, materializing from the gospel group, Born Again Blues Band. Paul Thode and David Lee spent decades with the Elwood Splinters Blues Band. Rex Schmaltz is known around town as "Pinetop Perkins local Harp Player". Jeff Gust has been the drummer for the legendary Bare Facts band for the last four years.
PT and the Cruisers play a variety of music consisting of Blues, Oldies, Classic Rock, Country and Gospel. The band is very popular with mature audiences, and is a favorite at American Legions, Elks Lodges, PRCU Clubs, Falcons and restaurants that have intertainment. They also perform at festivals and private parties.
The band member are Paul Thode on bass guitar and lead vocals. Rex Schmaltz on acoustic, electric and slide guitar. He also plays harmonica and sings lead vocals. Jeff Gust plays drums, Cajon, other percussion instruments, and sings harmony vocals. Dave Lee plays tenor and alto saxophone, flute and harmony vocals.
---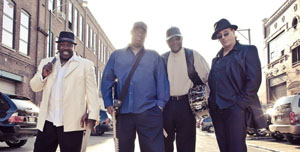 Mike Wheeler has been playing the blues for over 28 years.He did his first blues gig with Muddy Waters sideman Lovey Lee in 1984.In the early 90's he played with bassist & vocalist Joan Baby. He has since been a member of Cadillac Dave & The Chicago Redhots, Sam Cockrell & The Groove, Big Ray & Chicago's Most Wanted with Nellie Tiger Travis, Big James & The Chicago Playboys and The Grooveshakers with Peaches Staten. Mike has performed with Koko Taylor,Buddy Guy,B.B. King,Shemekia Copeland,Jimmy Johnson,Son Seals,Willie Kent and a who's who of today's Chicago Blues!
Larry Williams is a Bass Extraordinaire with unmatched stage presence and charisma.Influenced by artists such as Bennie Williams,Jerome Scott,Sam Cockrell,Larry Graham,James Jamerson,Willie Dixon,Stanley Clarke and Verdine White just to name a few,Larry's style is clean and driving,reminiscent of the late greats yet modern,enabling him to play with the best in the business.From Gospel to Alternative,Larry can play it all.
Cleo Cole began playing drums at the age of 10.He was influenced by his older brother Jethero Cole.Cleo played in his grammar and high school bands and also attended the Conservatory of Music where he was taught by Peter Romalis.He then began playing around town with various artists such as Doug McDonald,Alvin Cash,Floyd Taylor,Zora Young,Maurice John Vaughn,Shirley King,Big James,Nellie Travis,Peaches Staten,Sam Cockrell and Pistol Pete.
Brian James is keyboardist for The Mike Wheeler Band.He has played and acted as musical director for The Chi-Lites,The Drifters,The Classic Five,Sugar Blue,John Lee Hooker Jr,Chico Banks and Blues Legend Lonnie Brooks.He brings to the band his varied and diverse range of experiences and influences stemming from stints with Reggae,Country,Jazz,Rock Zydeco,Pop,Blues and R&B groups.
---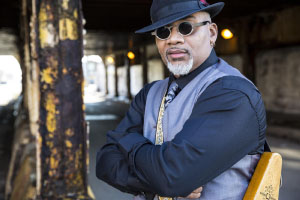 Throughout the history of Chicago blues, the intensely competitive local club scene has served as a proving ground, where only the best musicians rise to the top. Iconic blues artists from Muddy Waters to Howlin' Wolf to Koko Taylor to Hound Dog Taylor to Luther Allison all paid their dues in the Chicago blues bars before making their mark on the world. The same holds true today, as newcomers look to living legends like Buddy Guy, Eddy Clearwater and Lil' Ed Williams for inspiration in taking their music from Chicago to fans across the globe. Now, Chicago-born-and-raised blues guitarist /vocalist/ songwriter Toronzo Cannon is ready to write his own story as he claims his place as one of the city's most popular and innovative blues musicians.