The Bands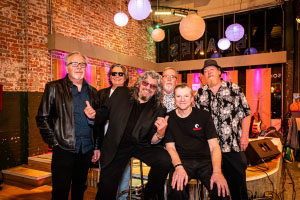 Harvey "Ole Harv" Stauffer has been the producer and host for The Blues Revue on WVPE radio since 1983. His show is heard weekend afternoons on 88.1 FM. He was born in Chicago, IL and his show's motto is: "Testify to the Blues". Ole Harv has fronted many area blues bands over the years, but is best known for being the front man for the Elwood Splinters Blues Band from 1996 to 2017.
Dale "Catman" Ballard began playing harmonica at age 16 and played in various area bands from 1976 to 1990. In 1992, he started Catman & The All-Niters that played all around the Michiana area.
Steve Harris started guitar lessons when he was 7 and played his first professional gig at age 11. He toured the Midwest with Cantaloupe Island, went to the Berklee College of Music in 1978 and was a professional musician in Kansas City from 1979 to 1981. He was then a studio musician at Star Fox Studios in Ft. Wayne and also performed in the legendary Dr. Bob Band until 1986. He has performed in numerous Michiana area club bands.
Jeff Huff started his first band in 6th grade and has been at it ever since. In the late 60's and early 70's, he was in The Band-Its, The Periodical Sun, and The Prime Source. After high school, he was with Loveless, Runner and HAZ that played many local bars and clubs in Michiana. For the past 20 years, he's been a member of The Source and an acoustic duo with son Colin called Huff's Enough.
Johnny "on the spot" Smeltzer is a local blues man that has been playing bass for over 50 years. He has shared the stage with the likes of Koko Taylor, Chief Eddie Clearwater and Eddie King just to name a few. His unique style and sound has been compared to Donald "Duck" Dunn and Willie Dixon. He has worked with many area bands and his smooth grooves compliment any project he is in.
The band also features Grant "Shecky" Darby on drums.
---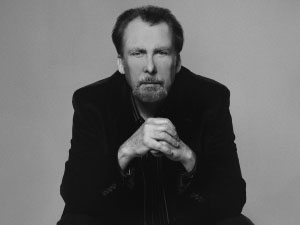 A talented singer-songwriter, guitarist, and blues-rocker, Scott Ellison was born on June13, 1954, in Tulsa, OK. By the '70s, Tulsa had become an unexpected hotbed of blues-based rock bands as proven by both Eric Clapton and Freddie King's backing bands hailing from the area. It was the perfect match for Ellison with his heavy guitar shredding blues style.
Ellison relocated to Los Angeles, CA by the mid-'80s, however, keeping his music career going by playing with The Box Tops. The Shirelles, Marvalettes, JJ Jackson, The Drifters, The Coasters, Gary "US" Bonds and Peaches & Herb. By the '90s he had formed his own blues band and opened for the likes of Joe Cocker, Roy Orbison, The Fabulous Thunderbirds, Leon Russell, Bobby Bland and Buddy Guy.
Scott's biggest thrill as a performer was opening up for BB King, at the Performing Arts Center in Tulsa, Oklahoma in 2009. BB King called Scott out to play twice during his show. In addition to solo records and playing with other artists, Ellison has also penned songs that have appeared in such hit TV shows as Sister Sister, Eye on L.A., and the soap opera Santa Barbara, as well as the soundtrack to the Ben Affleck motion picture Reindeer Games, Buffy The Vampire Slayer, Joan of Arcadia, Saving Grace, Smash and four songs on 2012's hit TV show Justified on the FX Network.
---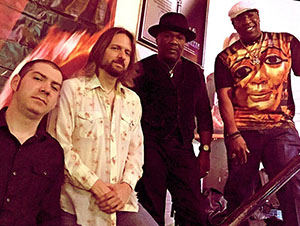 ---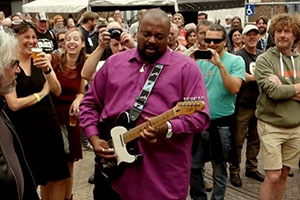 Shawn Holt is the son of legendary Blues Legend Magic Slim. The high energy, hard-driving sound of The Teardrops is still alive and well and if you like what Magic Slim and The Teardrops have been doing for the last 35 years, you can continue to enjoy that unique sound and energy with Shawn Holt, a chip off the old block, fronting his dad's band. In 2014 Shawn Holt and The Teardrops won the Blues Blast Music Award for "New Artist Debut Album for Daddy Told Me" on Blind Pig Records.
Shawn started playing the blues at the age of 17, when he went on the road with this father and Slim's brother, Uncle Nick Holt and The Teardrops. Shortly after that tour with his father, Shawn realized his genetic destiny (all the Holt's are talented musicians) and formed his own band. He has been watching, learning and playing blues ever since...Worldwide!